Some people argue that it is more important to have enjoyable job than to earn a lot of money. In this article I will try to discuss this opinions and give my own.
Continue Reading

→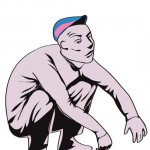 Не пизди и не пиздим будешь
It's a Russian phrase with which you can have difficulties to explain it to native English speaker. First of all you should explain meaning of the words 'пизди' and 'пиздим' based on word 'пизда'.
So, 'пизда' is a Russian rude slang word to name vagina, a women sexual organ. This word has stress on first syllable like 'пИзда'. Usually it used when person angry or wants to emphasize emotional context of something.
Пизда
But to explain it better we also need explain word 'пизда' not in sexual organ meaning but in meaning that describe state of situation. We can hear as someone will say 'ему пизда'. It's can describe very bad state or situation for some person. Maybe he going to die or be seriously injured or beaten or punished – 'ему пизда'.
To describe your opinion about something you can say just 'пизда', for example you just broke[…]
Continue Reading

→